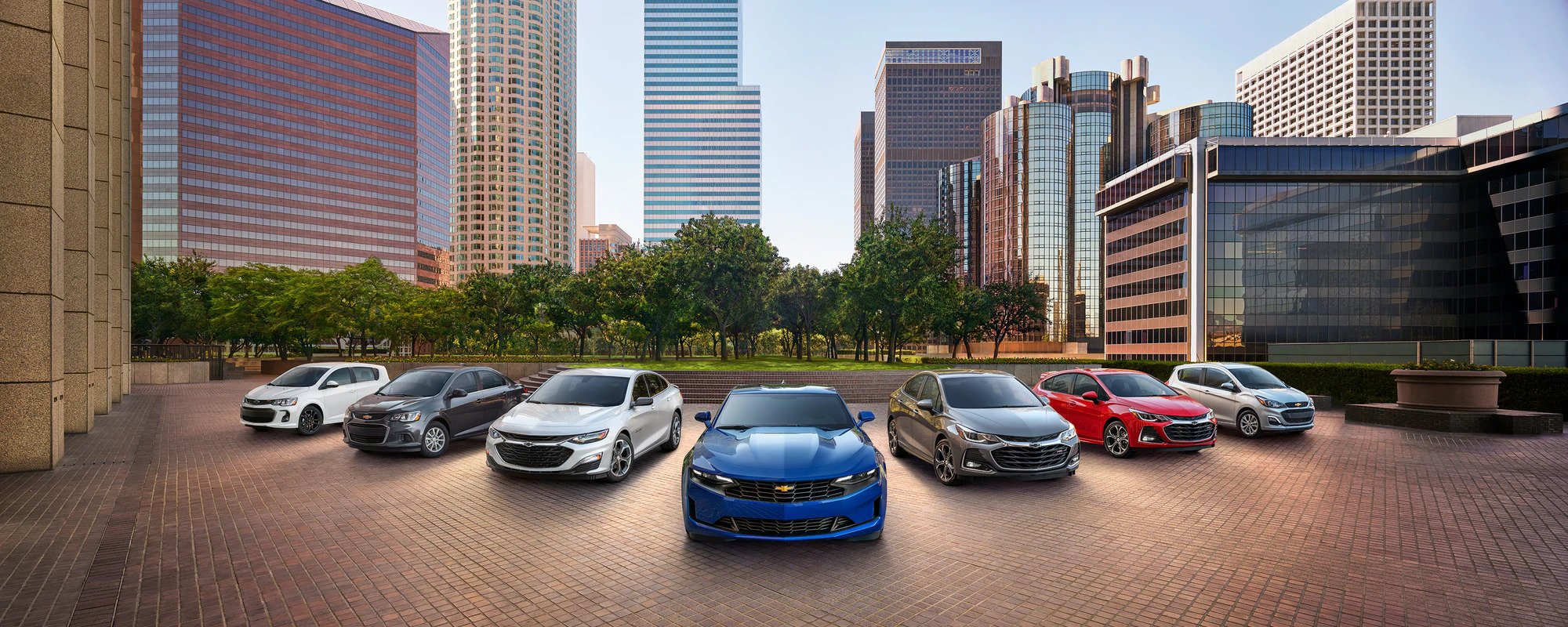 CHECK OUT THE GREAT SELECTION OF CHEVROLET CARS AT HEDRICK'S CHEVROLET
Shopping for a new Chevy car for your daily commute . We are very excited to welcome the Clovis and Fresno areas to come into our dealership and check out the amazing selection we have, and to find the next great ride for your family. These vehicles show off endlessly, and we look forward to having you visit for a great test drive. Check out more on these beauties below.
THE CHEVROLET MALIBU
The Chevrolet Malibu is a great vehicle for you to check out. This beauty has an impressive cargo space as well as a great selection of technology to check out. The Chevrolet Malibu shows off with an unbelievable selection of technology to keep you connected. With the Malibu, you can gain access to family and friends while on the go. You can also enjoy a safe and comfortable drive with Chevrolet's impressive safety features. Giving you extra peace of mind is a number one priority with Chevrolet.
THE CHEVROLET IMPALA
Another great vehicle that Chevrolet offers is the Chevy Impala. This beauty gives you an unbelievable amount of cargo space. In addition, you can expect a wide opening to ensure that moving to your new home is easier than ever. The Chevy Impala is made to seamlessly carry people, and with comfortable seating, impressive legroom, and spacious headroom, you can do just that with ease.
THE CHEVY CRUZE
The Chevrolet Cruze is the perfect sedan to make that daily commute with. This beauty gets great gas mileage whether you are in the city or on the highway. In addition, you can look forward to impressive materials throughout the vehicle. The Cruze is an excellent selection for the practical driver.
THE CHEVROLET CAMARO
Maybe you're looking for something different, something with a little more excitement. That's why the Chevy Camaro exists. This beautiful muscle car will give you the excitement and adventure that you crave. With the Camaro you get a beautiful combination of comfort and style. With five different trim levels to choose from, you can make this beauty all your own. A bold design with performance technology will give you all you need to enjoy every second.
CHEVROLET SONIC
With the Sonic, we know that Lemoore and Hanford residents can easily load and unload groceries. This impressive smaller hatchback will give you the freedom and mobility that you crave. In addition, you can access the impressive interior through a wide opening, allowing you to easily store larger items. This beauty also has several different trim levels available, ensuring that you can make this beauty all your own.
CHEVROLET SPARK
Need something smaller for city living? We know that sometimes it can be hard to find parking in the Selma, CA area. That's why we work hard to ensure that you have the access you need to the Chevy Spark. This beauty gives you both space, comfort and style on every level.
We at Hedrick's Chevrolet are very excited to work with you to find the perfect vehicle. We have a huge selection of both new and used cars as well as a great selection of sales and specials for you to check out. We recommend checking out our service center as well, and utilizing us to get back on the road after you have been in an accident. Our financial department is also available for you to work with when it comes to deciding whether you will be easing or buying. We look forward to helping you into the best possible vehicle option!